Stay Smooth All Summer Long
At Hygiene Hero, we understand that your bikini area deserves extra care and attention, especially during the summer months. Our 3-step kit is specifically designed to address common concerns like annoying bumps, razor burn, and those pesky ingrown hairs that seem to pop up at the worst times. Our gentle yet effective formulas are packed with natural ingredients that soothe and nourish your skin. Experience the difference and reclaim your bikini line confidence today!
Get started
Taking Care of V 3-Step Private Kit
Regular price

$80.00

Sale price

$76.00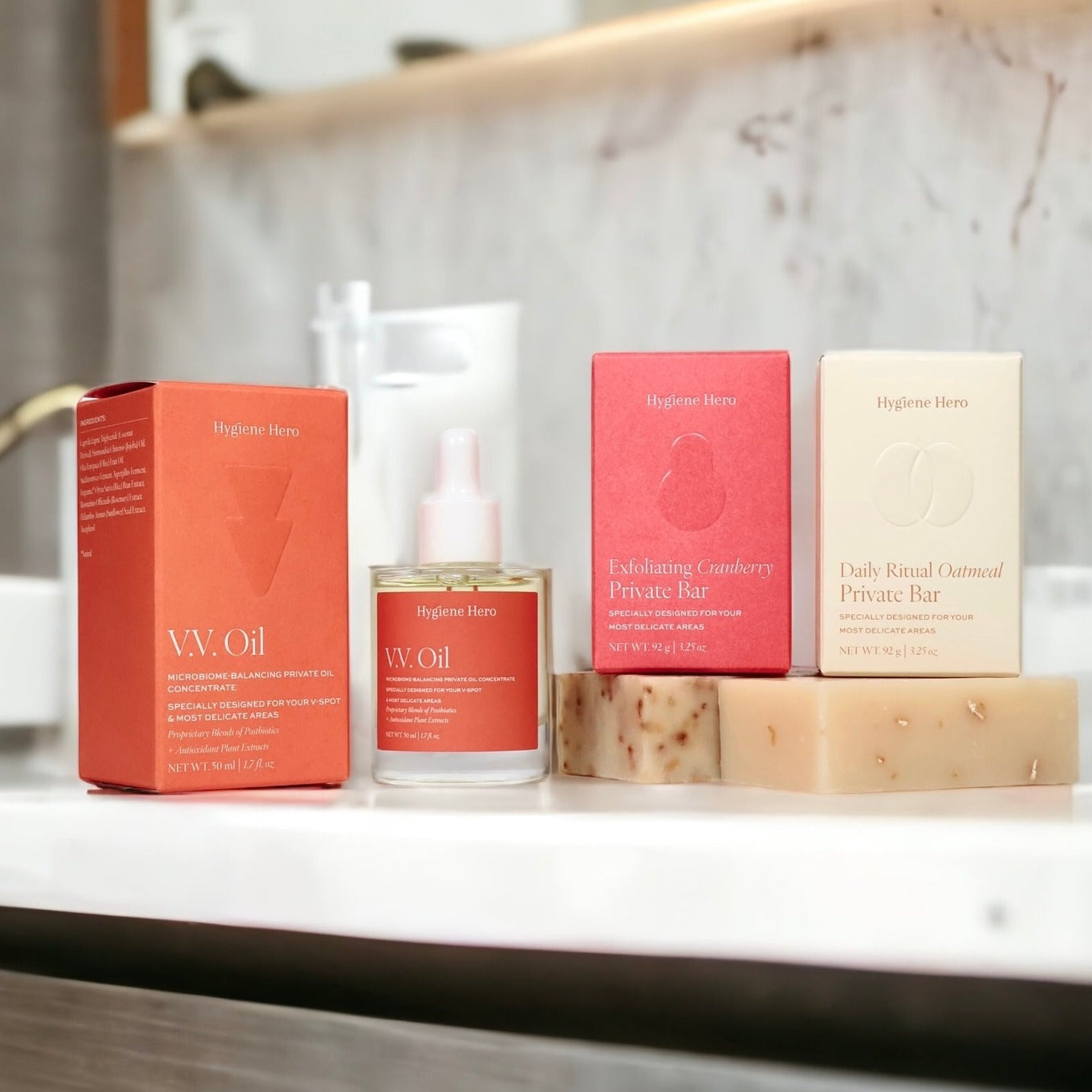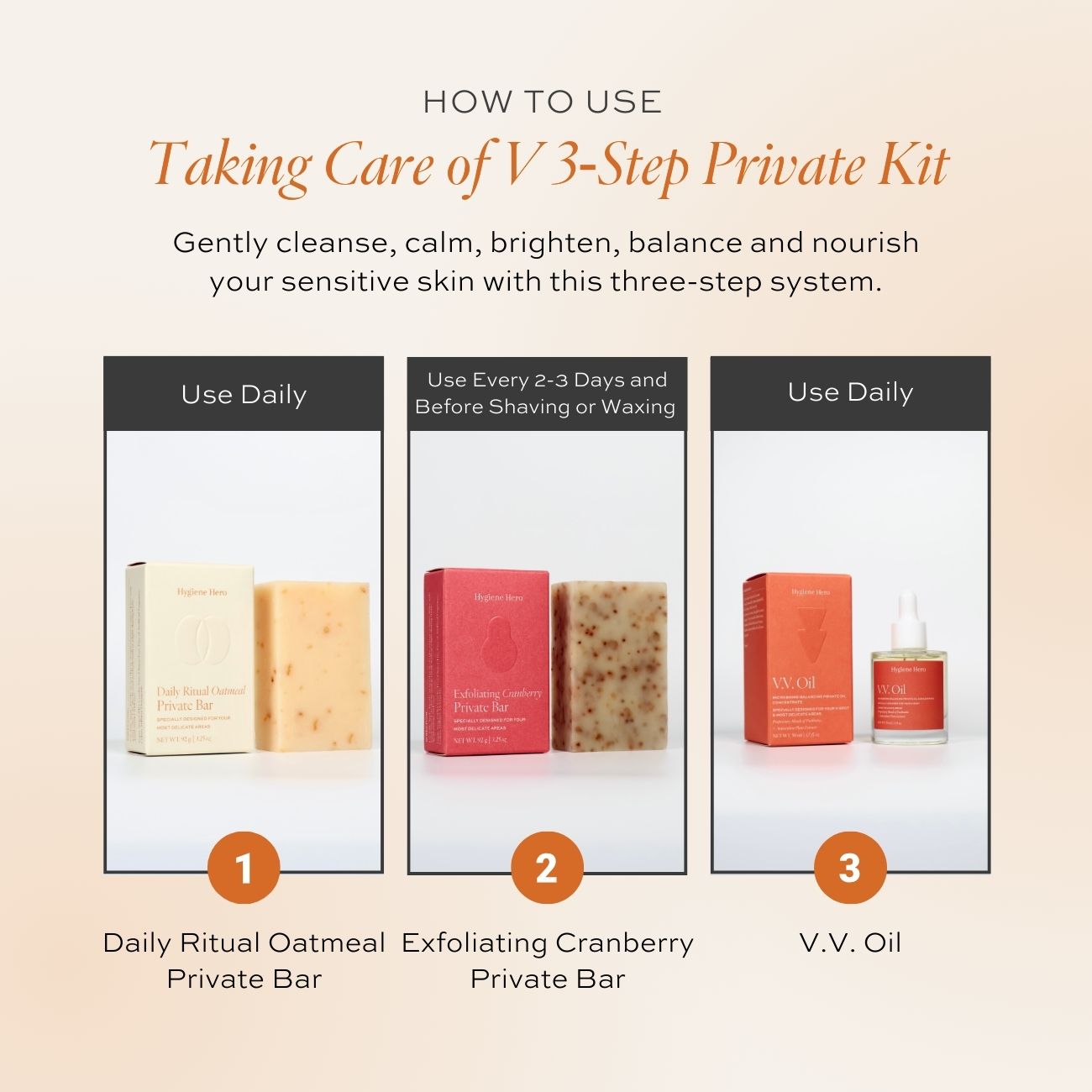 What Women Are Saying
These products are so amazing! I am using the oil, cranberry and oatmeal soaps as well as the moisturizing bar! My skin has never felt so good. Also, the brightening of my inner thighs and the V is so on point! Thanks from a happy customer!

Rhonda

Thank you for these delightful, delicious bad ass products. I saw my gynecologist to deal with bumps in and around my private area. I mean my DOCTORS did nothing and had zero advice as to how to address them. By some miracle I came across your products and took a chance. Within one week all my bumps were gone! I am not kidding. I feel so happy and confident! I take care of my V soap like its gold, cuz it is! Great job!

Christina R.

I love the light exfoliation and the smell of both is amazing. I have seborrheic dermatitis and Hygiene Hero leaves me bump-free!

Katherine

I like this soap. I feel it really works and I like the exfoliation from the seeds

Kristin M.

Very nice soap. Makes my skin very smooth and soft!

Maura P.

This soap really softened and lightened my skin where I have uneven pigmentation. I noticed that after less than two weeks! I will continue to use this product.

Sue K.

I noticed the darker area between my thighs is really lighter now, after a couple of weeks. The soap runs a bit small but I guess it fits better in a woman's hands and easier to apply between legs. It feels really good and doesn't dry my skin at all. So I end up using it all over my body so we will see how long it lasts me. It's not cheap but it is well worth it.

Jen

I am embarrassed to say that I never took care of this area for as long as I can remember. But recently I started dating again after a divorce many years ago. I realized that I got to take better care of myself down there. I hate shaving because I feel it makes my pubic hair thicker over time and I get ingrown hair from it too. This bar seems to help because after using the cranberry bar a few times, I feel my skin there is less rough and bumpy and the dark patches faded a little bit. And it doesn't feel dry like it used to when I use regular body wash. I am quite pleasantly surprised by the results.

Marissa

This is the first time that I have shaved and am not itching or my hoohah doesn't look dry and scaly. I will definitely be ordering again.

Shannon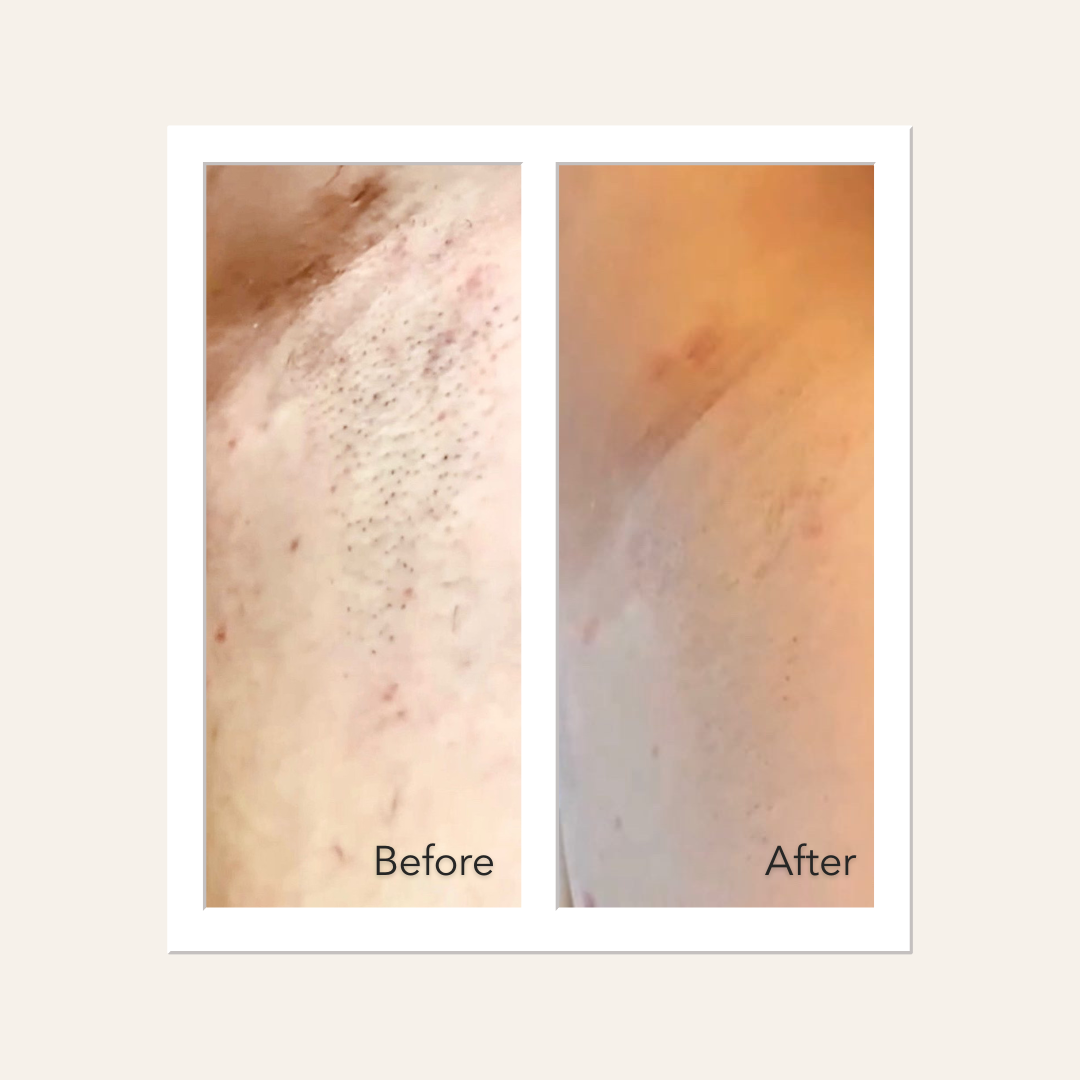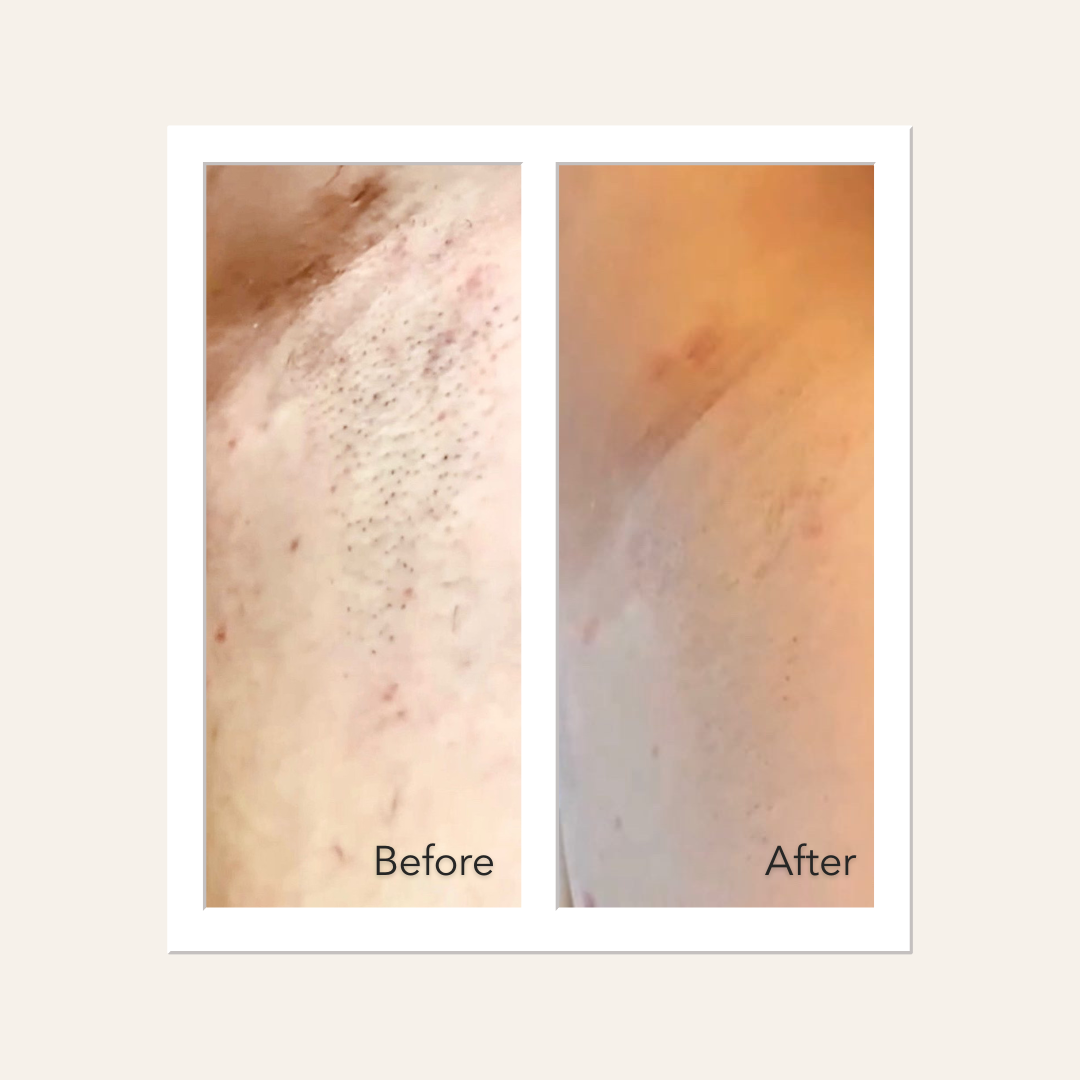 Real Results
★★★★★ Loved by thousands!
No harsh irritation
Gentle on sensitive skin
Evens skin tone
Reduces razor burn and bumps
Eco friendly packaging
Try it now
How It Works
Step 1: Use daily

Daily Ritual Oatmeal Private Bar

In the shower, apply to your most delicate areas such as your bikini line, vulva and inner thighs.
Rinse immediately with warm water.

Step 2: Use Every 2-3 Days

Exfoliating Cranberry Private Bar

As a follow up to the gently cleansing properties of Daily Ritual Oatmeal Bar, apply this Bar on the same sensitive areas.
Use as pre-shave preparation on bikini area and legs to help open up pores for a cleaner, smoother shave. It also works well as a shaving foam.
Rinse off with warm water.

Step 3: Use Daily

V.V. Oil

Apply 3 drops onto clean palms, and press together. This warms the oil and helps activate the natural ingredients.
For maximum absorption, apply immediately after your bath or shower while your skin is still warm and slightly damp.
Gently massage into skin in delicate areas, like bikini line, vulva, and inner thighs.
It is also effective in those dry, flaky areas.
Choosing a selection results in a full page refresh.